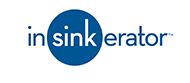 For over 75 years, the company has delivered on the promise of the InSinkErator brand: long lasting innovative products, superior grind and sound performance, trouble-free operation, fast, easy installation, and a We Come To You® In-Home Limited Warranty. Today, this brand promise still stands.
With its global headquarters in Racine, Wisconsin (USA), InSinkErator, a business unit of Emerson Electric Co., is the world's largest manufacturer of food waste disposers and instant hot water dispensers for home and commercial use.
Visit InSinkErator
No products found
Sorry, we couldn't find any products in this category. Try choosing one of the categories below.